The global biomarker technologies market is expected to reach USD 74.51 billion in 2022 from USD 46.97 billion in 2017, at a CAGR of 9.7% during the forecast period.
While organic strategies remain central to the business growth initiatives pursued by the majority of key players in the biomarker technologies market for mass spectrometry and chromatography, agreements, expansion, and acquisition have also emerged as prominent means of increasing company presence in high-growth markets.
Thermo Fisher offers a wide range of products in the biomarker technologies market for mass spectrometry and chromatography, including GC, LC, GC-MS, LC-MS, NMR spectrometers, and bioinformatics tools for metabolite analysis. The company has a strong presence in the US. The company focuses on acquisition, collaboration, and product innovation to increase its portfolio for MS and chromatography. In 2016, Thermo Fisher entered into collaboration with the National Institute for Bioprocessing Research and Training (NIBRT), Ireland. NIBRT employed Thermo Fisher's Orbitrap high-resolution mass spectrometers for the characterization of complex biopharmaceuticals.
Agilent Technologies has maintained its leadership in the market through its strong distribution networks across North America, Europe, and Asia Pacific. Through R&D investments, the company continues to introduce innovative and differentiated products in the market. The company focuses on product launches, agreements, co-marketing strategies, and collaboration to expand its business operations and increase its market share. For instance, in 2017, the company launched a series of LC/MS systems in this market, including Agilent Ultivo Triple Quadrupole LC/MS, Agilent InfinityLab Series LC/MSD Single Quadrupole LC/MS, Agilent AdvanceBio 6545XT LC/Q-TOF LC/MS, 6495B Triple Quadrupole LC/MS System, and Agilent 7250 GC/Q-TOF System.
Danaher Corporation operates in the market through its subsidiary, AB SCIEX. AB SCIEX manufactures and markets MS systems and software for drug discovery research. Danaher has a strong presence in over 50 countries across the globe through its R&D, manufacturing, sales, distribution, services, and administrative facilities. In 2017, AB SCIEX introduced the Topaz LC-MS/MS System in this market.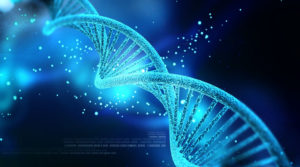 Download Brochure: https://www.marketsandmarkets.com/pdfdownload.asp?id=190358765
Other leading players in the biomarker technologies market for MS and chromatography include Waters Corporation (US), Shimadzu Corporation (Japan), Bio-Rad Laboratories (US), Restek Corporation (US), Gilson, Inc. (US), JASCO, Inc. (US), SCION Instruments (US), and Perkin Elmer, Inc. (US). These companies focus on investing in R&D activities to add innovative technologies and products to their portfolio. With a strong portfolio of MS and chromatography products and ceaseless efforts to develop innovative products, these companies are likely to maintain their strong position in the market in the coming years.
The growth of this market is mainly driven by increasing healthcare expenditure, rising R&D funding, the increasing utility of biomarkers for diagnostic purposes, and new initiatives for biomarker research. Moreover, the emergence of metabolomics and liquid biopsy is aiding the growth of this market. The key factors driving the liquid biopsy market include its benefits over solid biopsy, the availability of data for R&D, and technological advancement. Current research is focused on the development of novel methods for detecting serum biomarkers, including flow cytometry imaging, mass spectrometry, and next-generation sequencing.
The biomarker technologies market is classified, based on profiling technology, into immunoassays, PCR, imaging technology, mass spectrometry (MS), NGS, chromatography, cytogenetics, and others. MS is projected to grow at the highest CAGR during the forecast period. MS provides rapid and sensitive qualitative and quantitative analysis of biomolecules (proteins, peptides, oligosaccharides, lipids, DNA, and RNA), drugs, and metabolites. Apart from research applications, currently, the clinical applications of MS continue to expand.
Based on disease indication, the biomarker technologies market is segmented into cancer, infectious diseases, autoimmune disorders, neurological disorders, cardiovascular disorders, and other diseases. The cancer segment is projected to grow at highest CAGR during the forecast period. The key factor supporting the growth of this segment is rising biomarker research and the emergence of companion diagnostics.
Asia Pacific is expected to be the fastest-growing regional market during the forecast period in the biomarker technologies market. Factors such as the rising incidence of cancer, growing geriatric population, and support for biomarker research are driving the growth of this regional segment in the biomarker technologies market.
With an increase in the demand for high-priced specialist therapies and safer and more effective drugs, the companion diagnostics market is expected to offer significant growth opportunities. As biomarkers play a significant role in the development of companion diagnostics (with their ability to identify drug target molecules), the growing importance of companion diagnostics is expected to offer potential growth opportunities to players operating in the biomarker technologies market.
Read More: https://www.marketsandmarkets.com/Market-Reports/biomarker-technologies-market-190358765.html